Rafting
Rafting down Evinos River in inflatable boats, lessons with experienced guides in full equipment and the option to stay overnight at Hani Bania and Poros Rigani.
Kayak
Kayak in Evinos River, lessons with experienced guides in full equipment and the option to stay overnight at Hani Bania and Poros Rigani.
Hiking in Evinos
Hiking but also horseback riding and rappel on riverside paths of Evinos is also available. There is an option to stay overnight at Hani Bania and Poros Rigani.
Rock Climbing
About 90 paths have been carved on the slopes of Varasova; with climaxing difficulty and altitude difference (25- 400 meters). There is an option to stay overnight in hotels in Vasiliki and Krioneri.
Hiking in Ano Chrora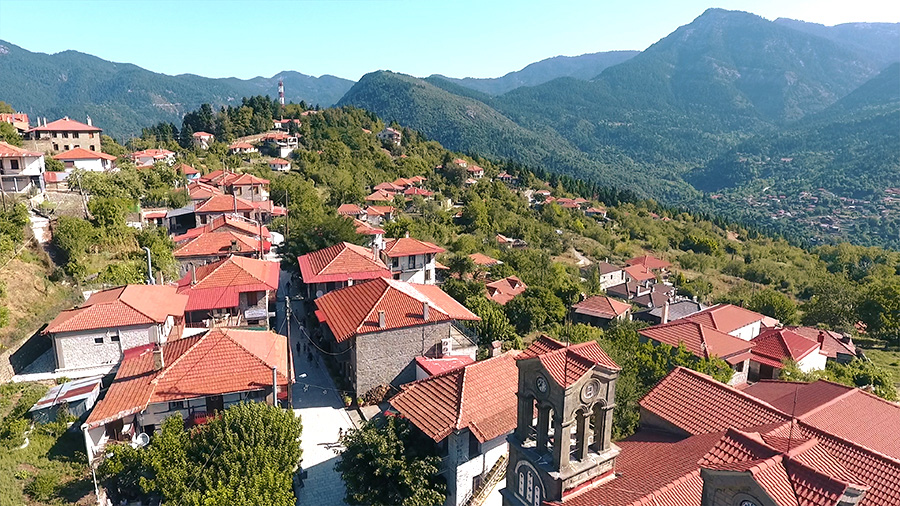 A network of four hiking trails has been detected and imprinted around the village Ano Chora. It is based on the old trails between the villages Ano Chora, Kato Chora, Abelokiotissa and Krioneria. The trails go through forests with pine, chestnut and plane trees and the riverside vegetation is also impressive. These trails make up a part of a larger network of trails that have been used since ancient times. Although the exact age of the trails has not been defined, archaeological findings indicate that the area has been inhabited in since 2500 B.C. and that the morphology of the ground has not been differentiated to a degree that justifies the development of new paths. Option to stay overnight at hotels and guesthouses is available.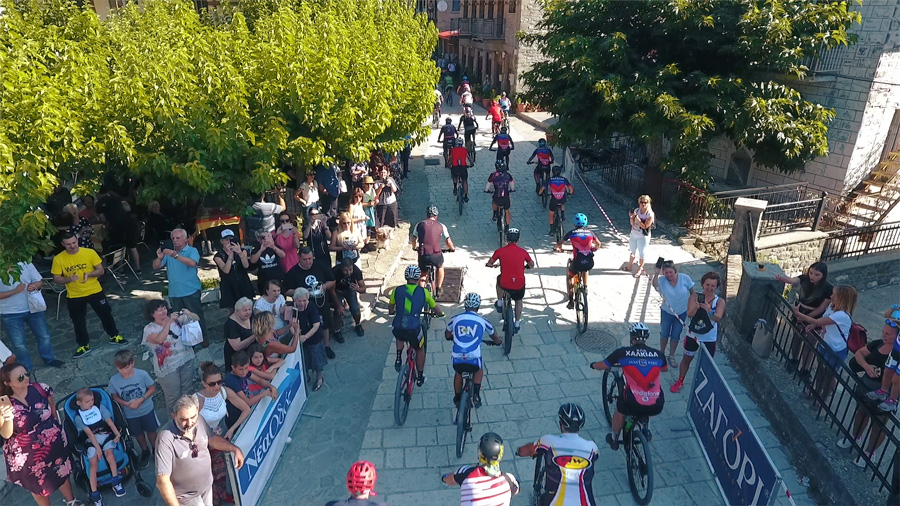 4×4 Routes
Driving your 4×4 on forest roads that pass through dreamscapes; rivers and small villages of Nafpaktia, you will discover paths that are made for an unforgettable experience.
Climbing
The best way to get a good sense of Nafpaktia is to get in direct contact with nature, walk the mountain trails, talk to the shepherds, quench your thirst on frozen springs and spend the night in a lodge.
The routes listed below are proposed by the Greek Mountaineering Association of Nafpaktos (t: 26340 23072) and are suitable for climbing or hiking.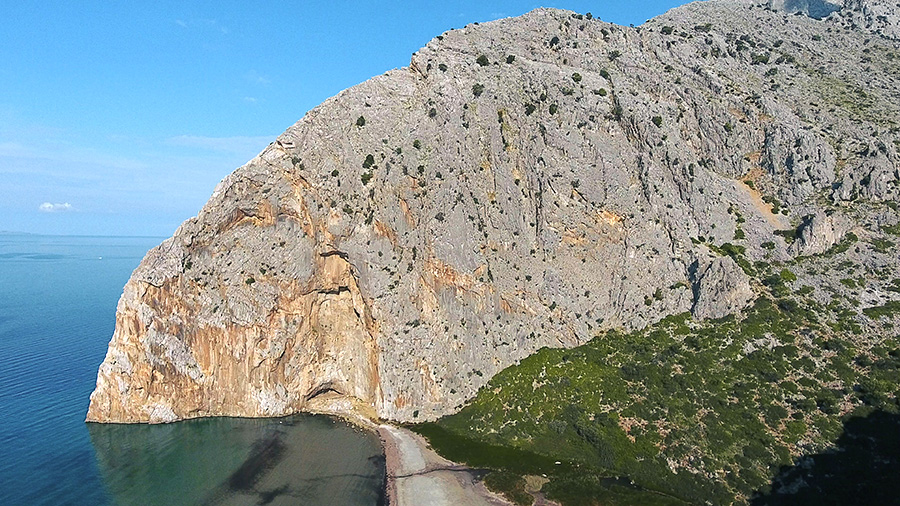 Let's start with Varasova (altitude 914 meters) the sacred mountain of Aetolia.Access to the top is easier from Ano Vasiliki and takes about 2. 5 hours. Interesting elements are the amazing view and the existence of abandoned hermitages of monks found in caves with traces of hagiography. On Krioneri side there is one of the best climbing fields in Europe and climbers from all over the world visit throughout the year.
Klokova (ancient Tafiassos) (altitude 1037 meters).The route starts at the crossroad before Ano Kalavrouza and lasts about 1.5 hours. The view from the top looking on Patras Gulf, Achaia and Antirrio plateau is amazing. An interesting feature is the clusters of century old oaks.
Rigani (altitude 1469 meters).Climbing to the top of Rigani, where Prophet Elias chapel is, can either start from the side of Vomvokou (2 hour hike) or from the village Rigani.
Tsakalakki (2 peaks, altitude: 1710 and 1697 meters) is one of the most beautiful mountains in the area. The climb can be made either from Agia Kyriaki side, where the Papadia faucet is or from Kentriki side.
Omalia (altitude 1655 meters) is an extended plateau. Climb to the plateau and then to the top is pretty easy, even for young children and is good for a first experience on the mountains. The climb starts at Charatsi and takes less than an hour.
Tsekoura (altitude 1732 meters) is between Ambelakiotissa, Krioneri and Perdikovrysi. It is a difficult mountain especially toward the side of Koritsa and the climb from the village is about 3 hours. An easier climb starts at the neck, in the middle of the road between Ambelakiotissa-Perdikovrysi.
Ardinis is Tsekoura's brother (altitude 1698 meters). The climb to the top can start from Hani Liolios where the trail is kept and still used by the livestock herders.
Trikorfo Doridos (altitude 1549) is interesting because its peak is accessible to many. The climb is suggested to start at Agioi Apostoli of Potidania and it takes about 1.5 hours through the thick fir forest. Trikorfo with the many forest roads is also ideal for mountain biking.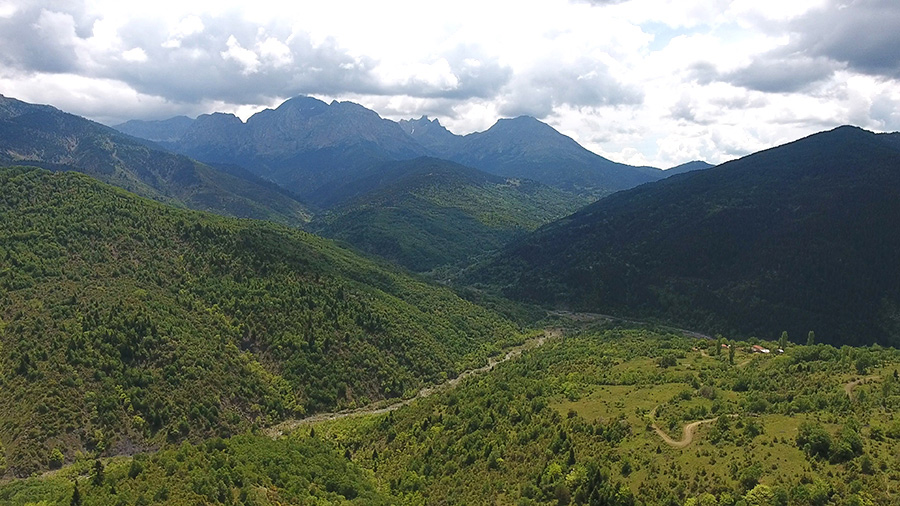 A very interesting climb is also the one to Niokastro village (altitude 850) through the gorge of Ska. Routes that can be covered by mountain bike are Agia Kyriaki to Kastanologgo Ano Chora and Potidania to Tritokorfo Potidania.
In the area of Nafpaktia there is a mountain shelter that can guest 40 people at Karvounolaka, Grammeni Oxia. The shelter is found in an altitude of 1700 meters and has 2 fireplaces, a kitchen, and a water tank.
More information regarding EOS Lamia (T 22310 26786).
In Fokida there is a mountain shelter at Panaoula above Korkylio at 1100 meters able to guest 10 people with a fireplace, kitchen and a water tank.
SEE ALSO